I haven't had much time to blog about my scrapbooking lately but I adore this kit from By Becca and Designs by Helly so much that I had to make some time! This muted jewel tone color scheme is my absolute favorite and the elements are so fun & gorgeous, you'll be tempted to fill every inch of your layout with them!
I've been looking for a kit to scrap these photos of Miles at Chuck E. Cheese with and this one was perfect.
Boardwalk goes on sale tomorrow at 9th and Bloom.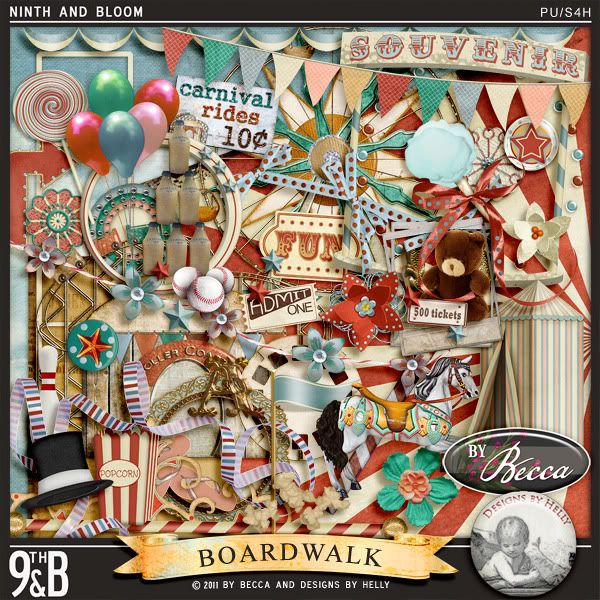 By the way, I have it from a reliable source ;) that if you sign up for Becca's email today… you'll get a fantastic freebie in your inbox tomorrow! Follow this link to subscribe to the By Becca Newsletter http://blogspot.us1.list-manage.com/subscribe?u=46e6f446dc4baafd741e02278&id=cca2cf069f